This Bamboo Biker Is On A Mission!
Dr. Kate Rawles is on a mission – and that mission is to combat climate change. Dr. Rawles is on a yearlong journey to tackle climate change with the help of her homemade bamboo bike! That journey ranges from the Andes Mountain to Caragena,Columbia and then to Chilean Patagonia inorder to raise awareness about climate change. And she isn't alone – she's being joined by her partner, Chris Loynes, who is also taking part ecotourism.
Dr. Rawles states that she sees Costa Rica as a model for environmental-friendly planning with its ample national parks and high levels of renewable energy use.
She belives that Costa Rica is not only protecting the environment with their investment into ecotourism and renewable energy but providing an experience to tourists.
Her big picture plan for her ride along the Andes is to work with the locals and institutions in each country to gain first-hand anecdotes on global climate issues. Rawles expects to ride her bamboo bike through South America at a slow pace in her concerted effort to get to know the various regions and peoples.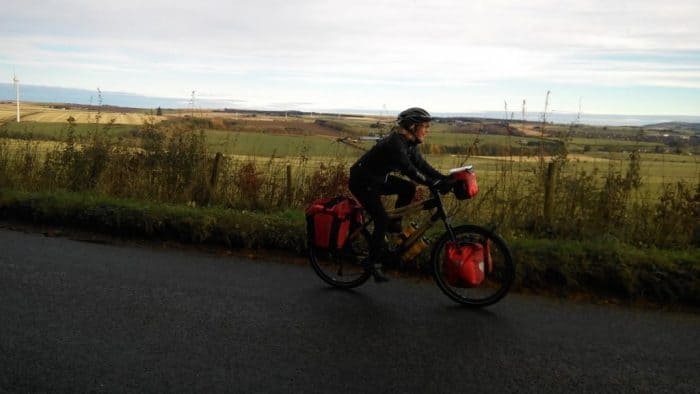 The bike is made largely of bamboo and hemp and will serve as a medium through which climate change can be discussed with people Rawles meets along her route. The bike is symbolic of bigger environmental issues.
Rawles is so committed to her message of leaving behind low carbon footprint that she and Loynes took a cargo ship across the Atlantic to reach Costa Rica. She is planning on taking a bus to Panama and then getting on another boat to start her biking trek in Colombia.
A decade ago, she proceeded to do this same time of journey after her frustration from people's inabiklity to recognize climate change gave her motivation to trek from Texas to Alaska in three months time. This trek contributed to her writing her first book titled "The Carbon Cycle".
This trip gave her the opportunity to meet locals in Alaska who were reporting record highs in temperatures.
She said this time she'll travel at a more methodical pace in order to meet more people and hear their stories impacted by adverse changes in their environments.